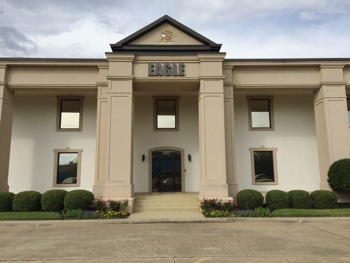 Eagle Distributing of Shreveport is a locally owned beverage distributor serving Shreveport, Bossier City, and surrounding parishes in Northwest Louisiana for over 30 years.  We strive to serve our retail partners with exceptional service and support.
Eagle Distributing has been well known for decades as our regions Anheuser-Busch distributor and we have expanded in recent years to include wine, spirits, craft beers, waters, and non-alcoholic beverages. As the area's premier beverage distributor, Eagle Distributing offers hundreds of products to choose from. We invite you to try our search tool for a sample of our product offerings.
Eagle Distributing of Shreveport is committed to our customers and our community offering quality products and professional delivery that meets your high expectations of excellence. We distribute the most popular brands that your customers want ranging from the Budweiser family of products to popular craft brews, and a wide range of products.