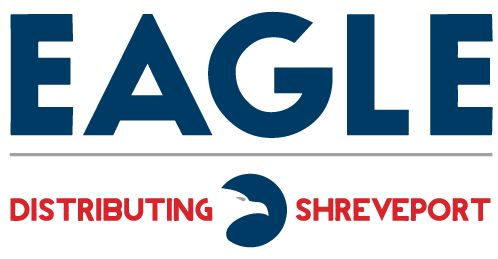 Shreveport, Louisiana – Twenty-five years ago, Robert "Bobby" Nichols purchased Eagle Distributing. Bobby started his career in the beer distribution industry in 1980 in Central Arkansas and remained there, until the opportunity came to purchase the Anheuser-Busch wholesaler in Shreveport, Louisiana. In 1992, Bobby and family moved to Shreveport, Louisiana to start Eagle Distributing of Shreveport. The Nichols family have been involved in the community ever since. Bobby has served in many roles within the Beer Industry League of Louisiana and the National Beer Wholesalers Association. His son, Brad, took the role of President of Eagle Distributing in 2008 after working in many capacities throughout the business. Brad has spearheaded the "green initiative", converting all large delivery vehicles to CNG and a recycling program. Under Brads Leadership, Eagle Distributing has increased its portfolio and established the company as "The Beer Distributor" in Northwest Louisiana.
What started out as an Anheuser-Busch exclusive wholesaler, now represents over 20 beer suppliers from around the country, including Constellation Brands, D.G. Yuengling and Sons, Abita Brewing Co. and Shreveport's own, Great Raft Brewing.  Along with beer, Eagle Distributing represents a Wine, Spirits, and non-alcohol portfolio, including Red Bull Energy, Nestle Waters, and Arizona Tea.
Eagle Distributing of Shreveport prides itself on being family owned and operated. The Employees at Eagle Distributing pledge to support the community in which they live. They contribute monthly to local charities such as Common Ground, Woody's Home for Retired Veterans, and Roy's Kids, which all help the people in the community who are in need.
During the week of June 20th, 2017, in recognition of 25 years of service, The Nichols family provided a lunch or dinner to its 140 employees at the offices located in Shreveport and its Satellite warehouse in Natchitoches, Louisiana.
For Immediate Release:  July 14, 2017
Contact: Timothy Hawkins, Marketing Manager / timothy.hawkins@eaglebevsb.com